Go Green
Alpha Gulf and in response to customer needs is expanding its business to include the Green Building Material – For further details pls contact:

Mr. Wael Shinnawy - Partner Business Development
W.Shinnawy@alphagulf.net
wshinnawy@aucegypt.edu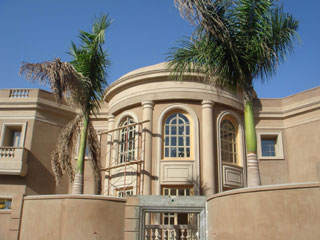 Qatar - The key to ALPHA'S success lies in a high caliber management team working closely with you, the client. We believe that we can only provide the service that you need by listening to and thoroughly understanding all of your requirements Total quality management means total commitment For ALPHA, ensuring that your project is completed within your time schedule, despite all those unforeseen problems, with maximum cost control and minimum disruption. So that whatever your requirements, we can find a financial solution to suit you. ALPHA provides its services in nearly all sectors of the construction industry and is a leader in many categories. Some of the markets in which ALPHA is active are:
Commercial
Industrial
Private compounds
Hotel/Multi-Unit Residential
Healthcare
Justice
Education
Malls
Convention Centers
Entertainment
Public Transportation Infrastructure
Interiors
Retail
3 wheel loaders: Cat 950F 1992 Cat 966G 2005 Komatsu WA4705 2002
1 Dozer Komatsu D85 EX15 2005
1 Mini backhoe loader Kubota R 420 2002 With capacity
4 Mobile Concrete Mixers 2.5 m3 and up.
3 Tower Cranes : Potain MC 58 2007 - Jib length 42 m Liebherr 45NC 1995 - Jib length 45 m Potain 426 CZ 1975 - Jib length 30 m
2 Forklifts: Toyota 02 7FDJF 35 2003 Caterpillar V80E 2000
Miscellaneous Equipments 4 Bungalows - containers 3 Compressor Ingersol Rand 7/20 2004 9 Generators 4500 m2 Concrete forms 12 Vibrators 7 Material Elevating cranes 8 TRUCKS